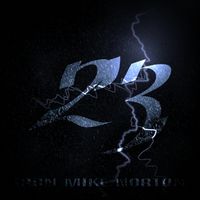 Ocala, FL - In the midst of a worldwide pandemic, slide guitarist, Iron Mike Norton has released the song, 23, several months ahead of schedule and is offering it as a free download on his website.  The song which will appear on the upcoming LP, Revelator, is not scheduled for release until the summer of 2020.  The song blurs the boundaries between roots rock, and gospel music, with Iron Mike´s stellar slide guitar work prominent in the final 90 seconds.

¨It was written partially about the 23rd Psalm, and partially about the sacrifice of Christians, it us all about the coming victory of the Son of God, Jesus Christ.¨ 

- Iron Mike Norton
Fans can download the song for free, or for a donation HERE.